Moderator: JCOOLEY
Took our CONVERTIBLE KAYAK out on Lake McDonald in Glacier NP for a short paddle.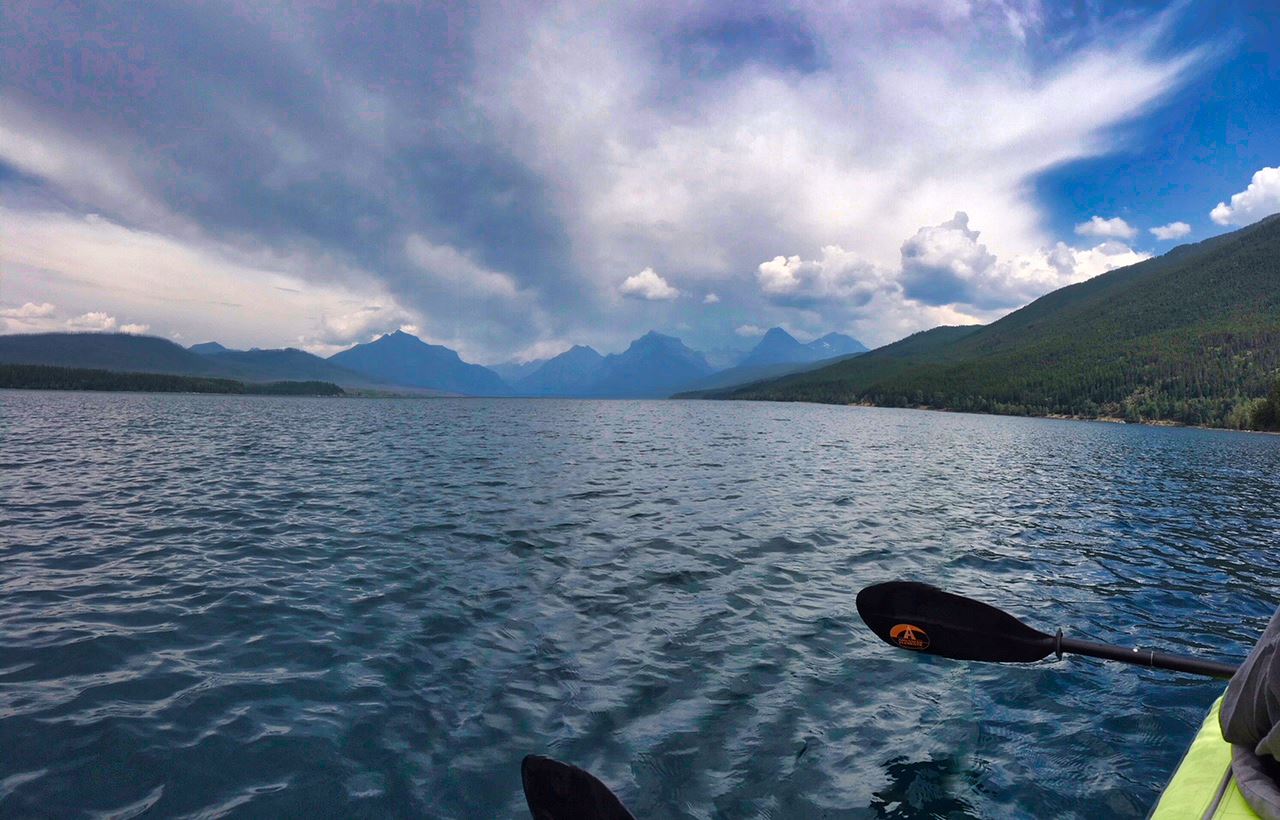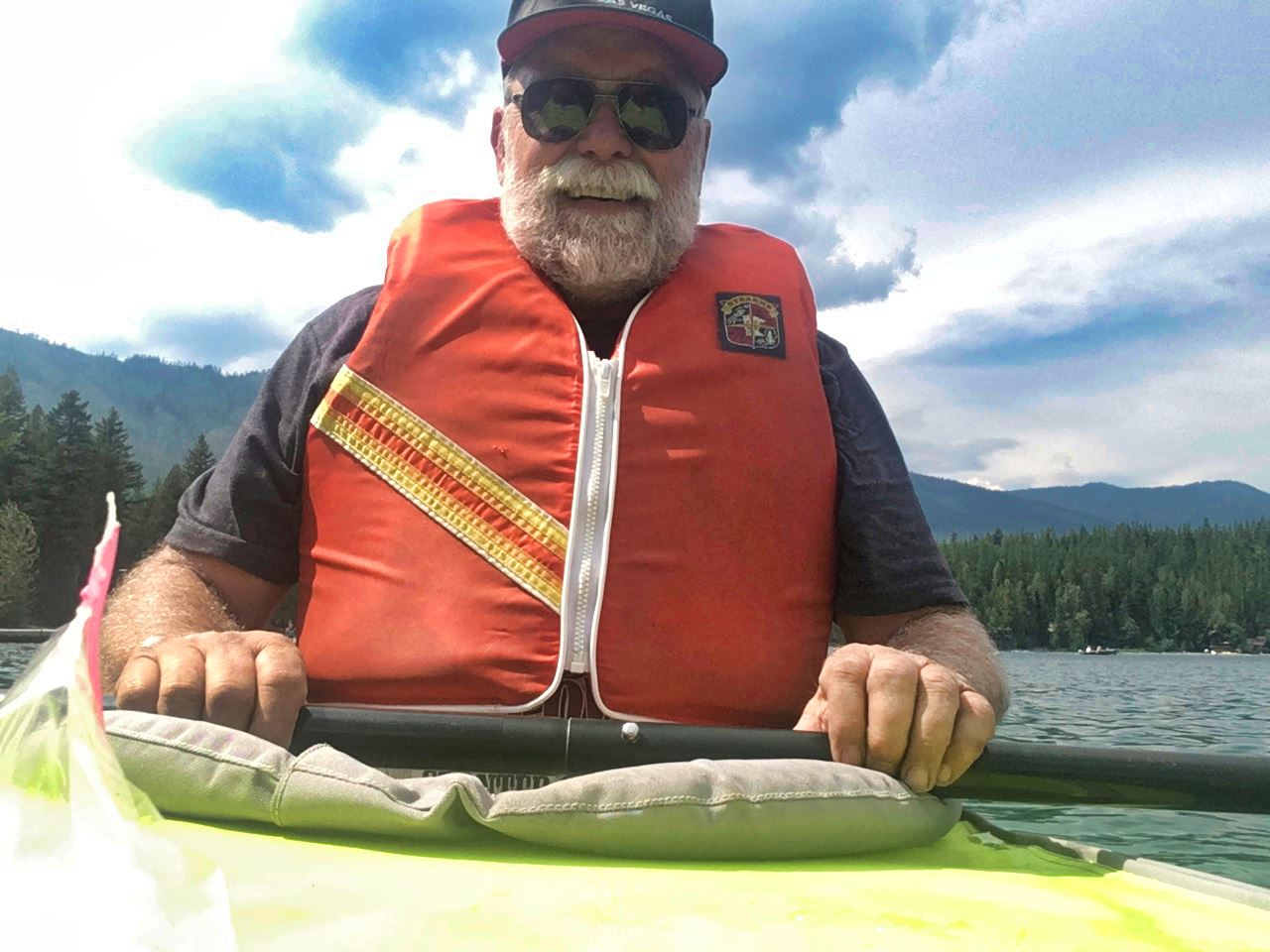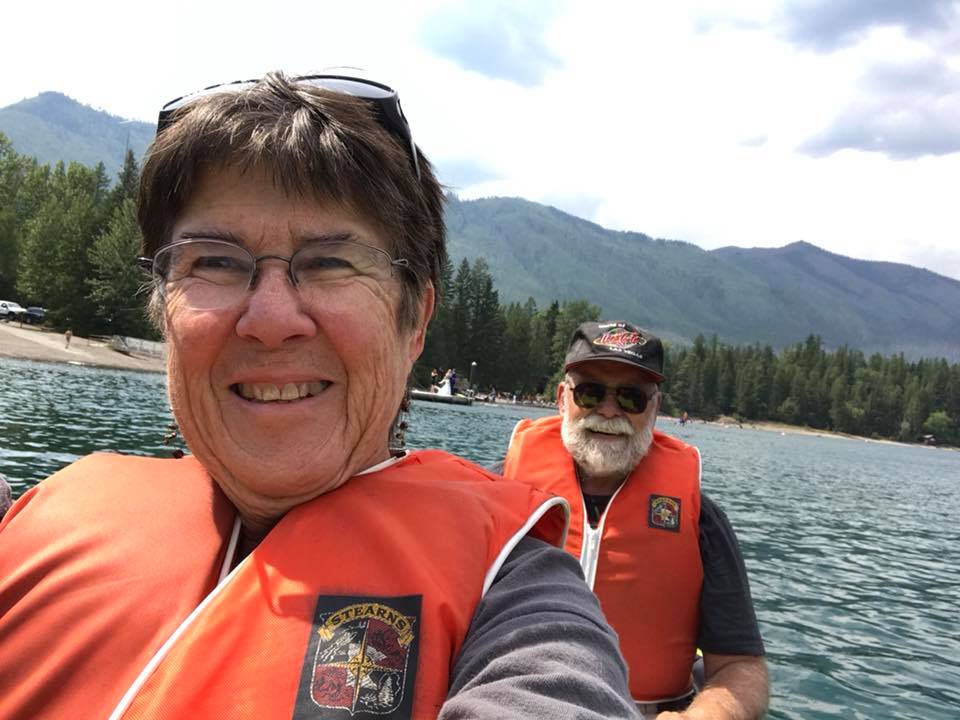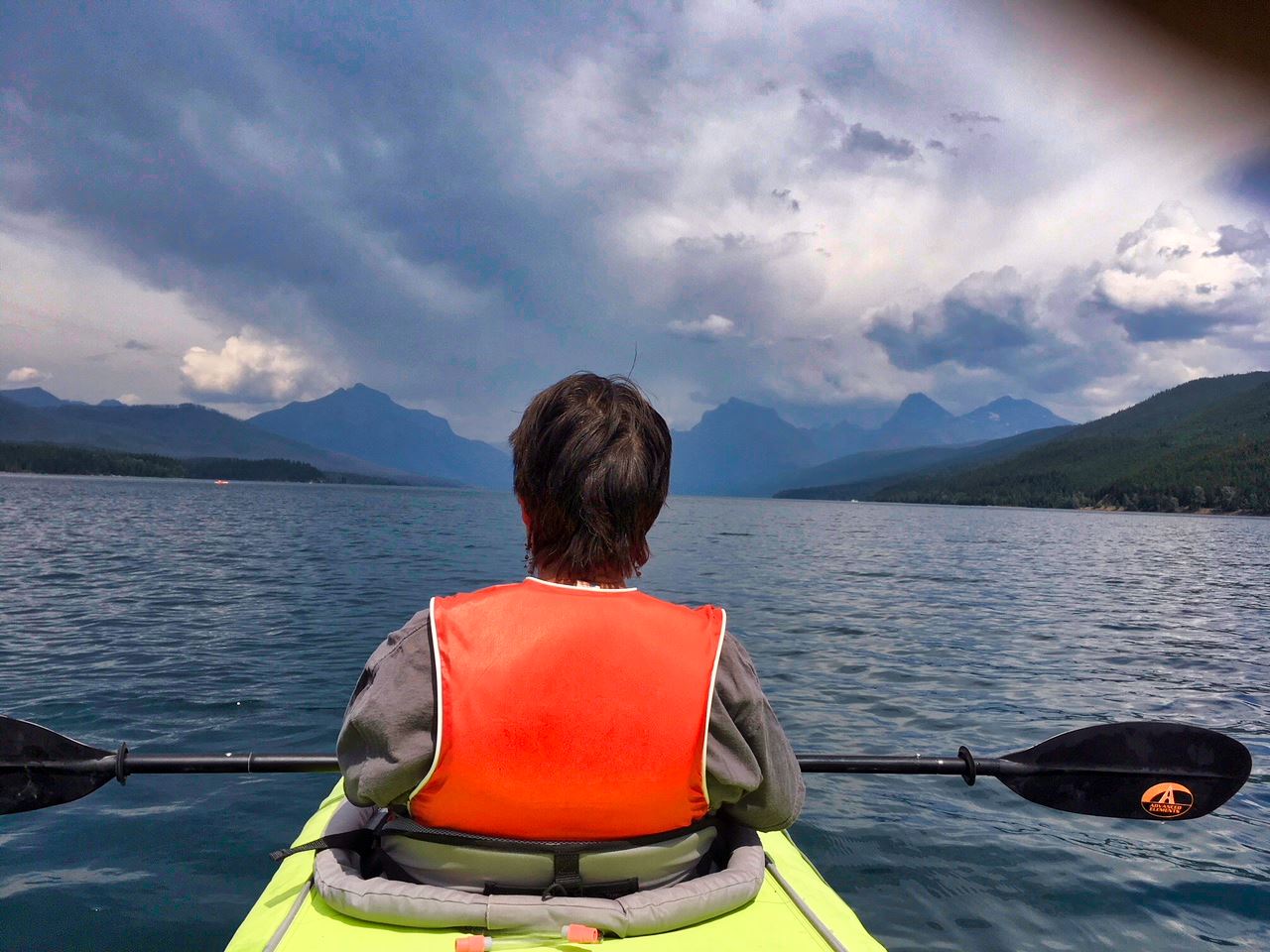 ---
---
Dunno if Mike and his partner had bad weather shortly after their outing, but I can testify that on the West Coast, the weather can completely change in less than an hour. Clouds on the horizon or a slight breeze can change to clouds overhead and strong gusts of wind. I always paddle with an awareness of how long I plan to be on the water, and where I would go to shore if the weather turns bad in half an hour.
---
Dumbleton wrote:Looks like some bad weather was brewing up in the distance, judging by the last pic. Was that the reason the paddle was a short one, Mike?
Yes that was the reason. It startes blowing right into us so we turned back.
---