Many thanks to everyone for making this first comp a great one! Even the weather was kind after a horrible week of rain, rain and more rain! It had been a few weeks in planning, but was worth every minute. I only wish I could have been fishing with them, but I am grounded after an operation for another 2 weeks!!
Special thanks to the sponsors Active Sports (Advanced Elements), Ocean Kayak and Farmway3 for the great prizes.
Special thanks to Merv, Mathew for their help in making this a great event, Paulson (Diver7up) for his generosity in providing the BBQ for us and to our top Chefs of the evening Paul, Patrick's wife Shierly and for Zul and his family who set all the BBQ up for us and continued cooking - even after producing the best banana cake in Singapore (if not the world!)!
Aerlex78 getting set..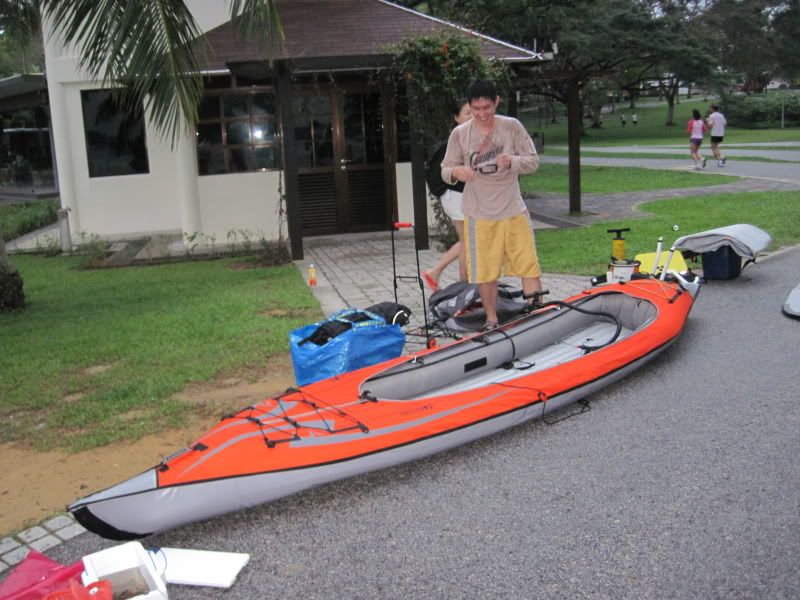 Philip contemplating his next move..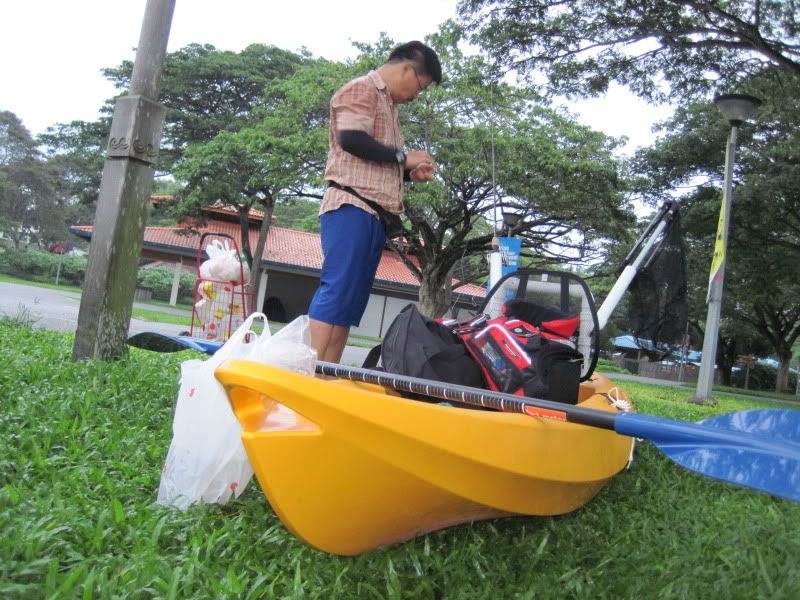 Mathew nearly ready already...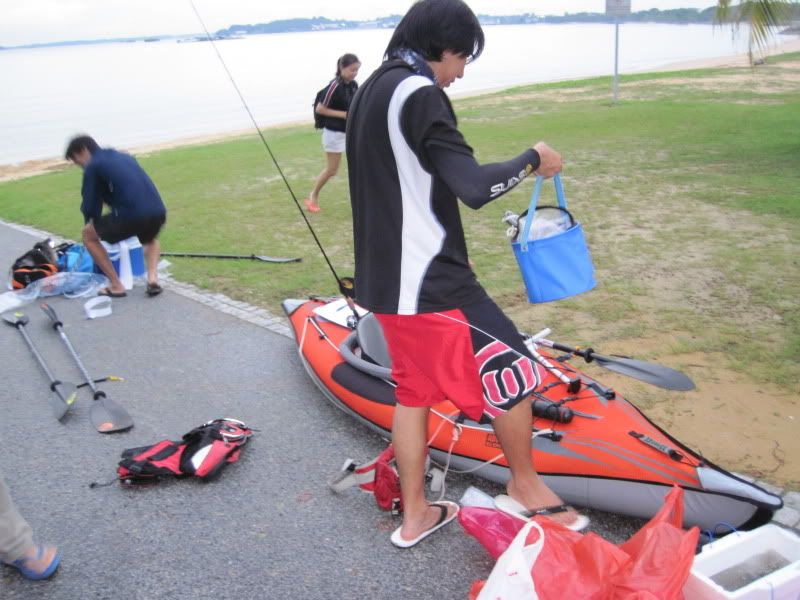 Siem wondering just how fast he can sail out to Ubin..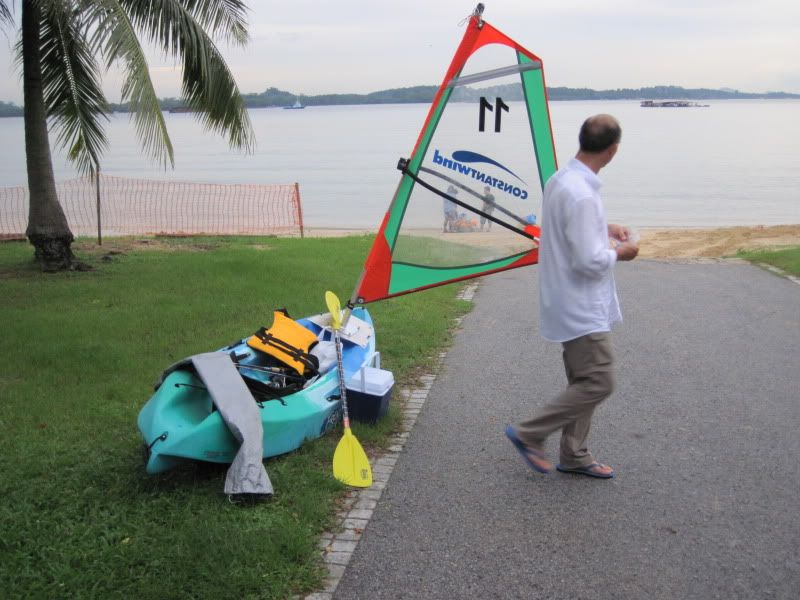 The first wave, ready for the off..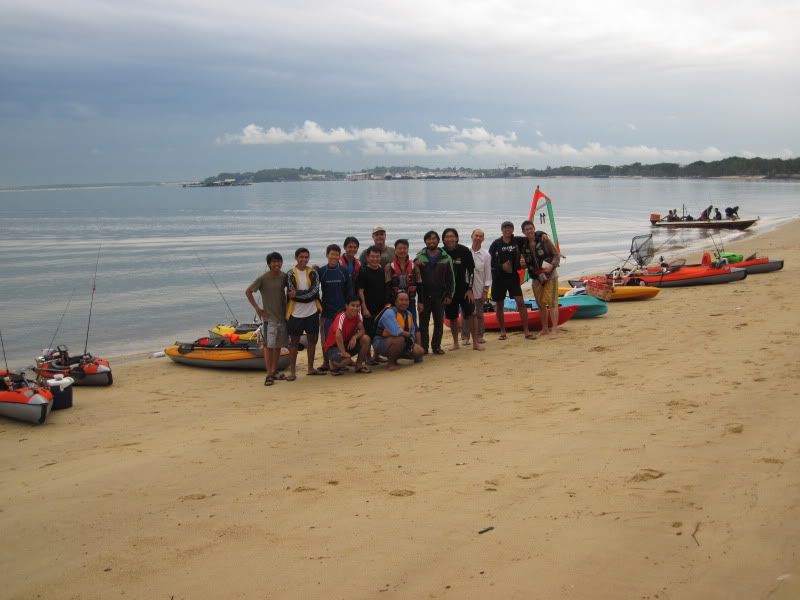 This photo courtesy of Fishpullipull..