AF1 for shellfishing!
Posted: Thu Apr 29, 2010 7:06 pm
After a few hours of paddling around low tide, look at what I got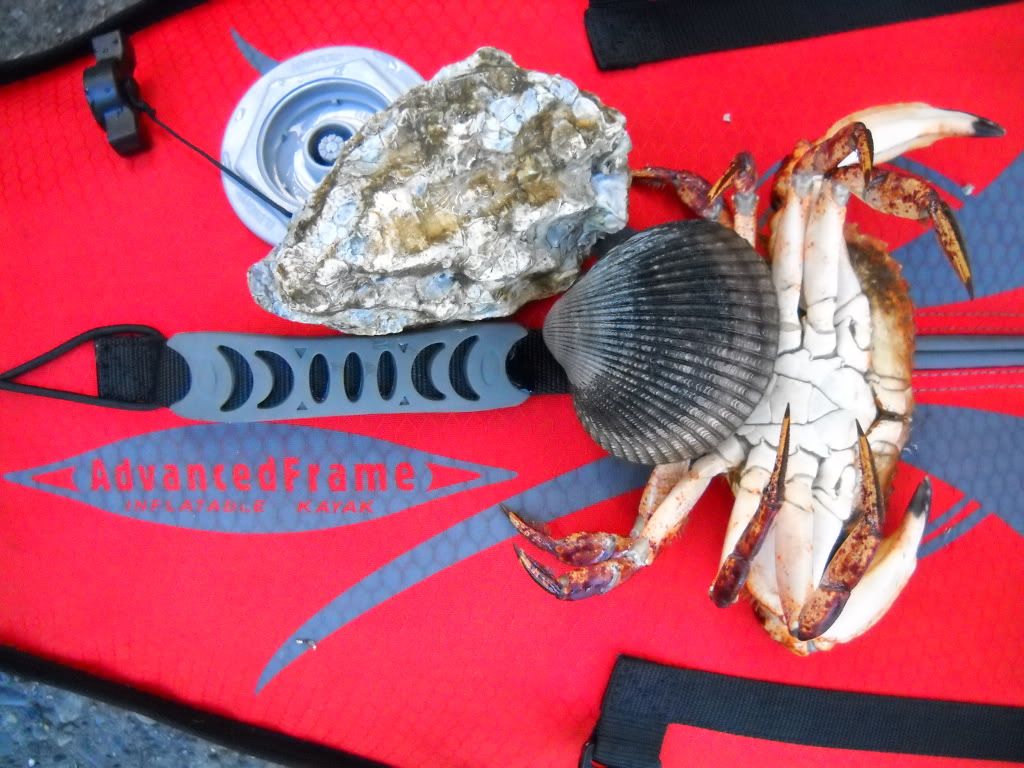 Disclaimer: Always check the local biotoxin and pollution status for the area you intend to go collecting, obey seasons and catch limits and never eat dead shellfish.
Pacific Oyster, Nutalls Cockle and Red Rock Crab.