I went out with a new kayak buddy yesterday. Set out at 7:30am and returned at 4pm!- paddled out from Changi Ferry Terminal all the way to the southern tip of Singapore - about 4.5km one way. Coming back was tough though - against the current so effectively doubled the paddling distance. I guess with the current flow as it was, we must have paddled at least 15km!
We did catch a few fish though, so it was a successful mission. All the fish were released to grow bigger as all were under 1kg. First up were Tamban - the fish finder showed groups of fish so I tried to jig for tamban - each time I dropped, bang - up came a full line of Tamban! Next up were small Grouper and Johnsons. I was trolling a red/white Eupro lure on the way back and had a take. I thought I was stuck on a rock at first, but when I grabbed the rod, could feel a fish on the end. A beautifully marked Grouper about 800g came up.
Once again, paddling was great though tiring with a head-current!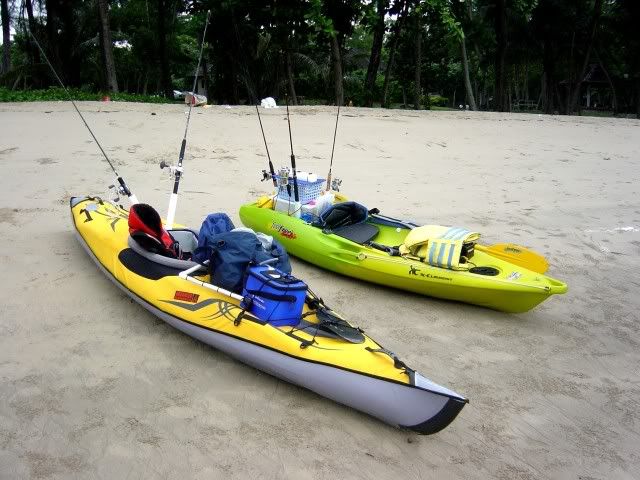 Baby grouper likes the look of my new yak! He was particularly impressed with the fishfinder!!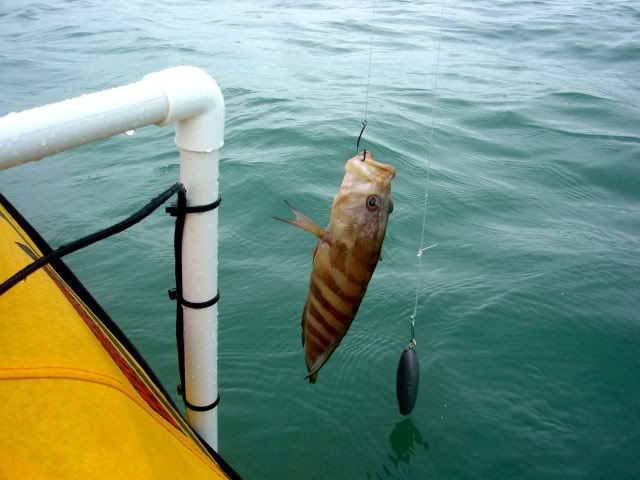 Sea anchor in action - thanks Ikea!