Having been paddling my Advanced Elements kayaks since 2006, I've been trying to record the adventures in pictures since the beginning. I;ve decided to go back to '06 and start posting photo reports of the trips that I took pictures on. I hope to eventually work my way up to the present and then share trips as they happen. Here goes;
In August of '06, myself, a friend from work and his son lauched from City Point, South Boston and made a tour of the inner harbor and some of the harbor itself.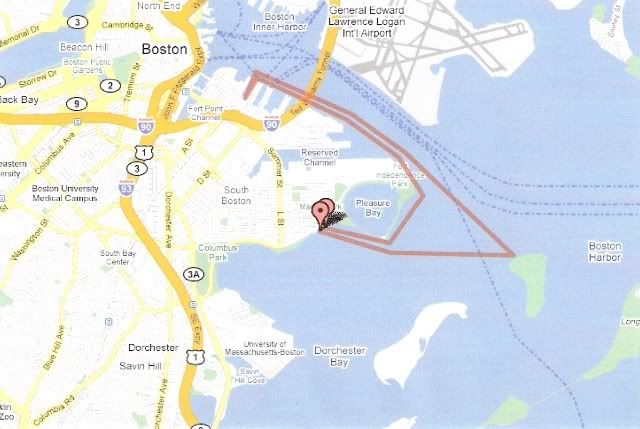 A map of the route we took.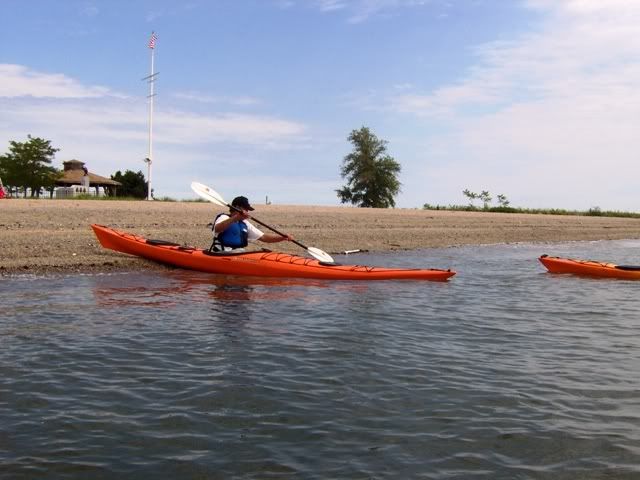 Charlie launches from City Point Beach.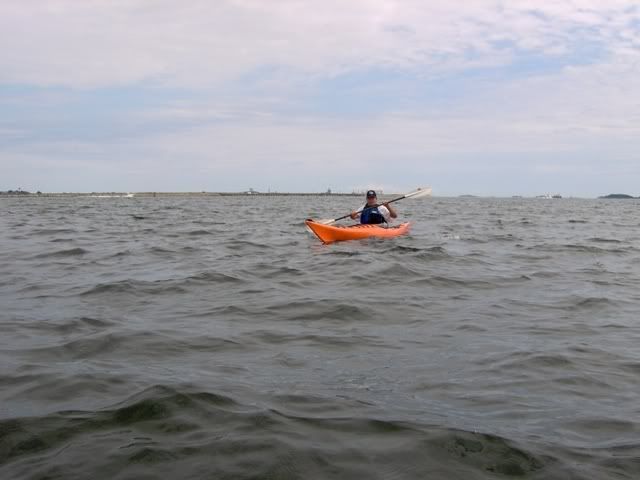 Charlie with the Logan Airport runways in the background.
About an hour into the trip, Charlie starts squawking that he wants to find a resturaunt (this is something Charlie does), and unbelievably we are able to find one. Even more unbelievably, we are actually able to find a place to tie up and walk up to street level to go to said resturaunt. Unbeknownst to us at the time, where we tied up was also the docking place for the "Spirit of Boston", a harbor cruise boat of fairly significant size. Upon returning from our meal, we were faced with the hulking SoB bearing down on our little place in the water, with being squished like a bug a certainty if one little error was made. We were able to get Charlie launched before one of the ship's mates told Chris and I, with no uncertainty whatsover, "don't move". Wisely follwing orders, we waited in place while the ship tied up and was safe to venture forth again.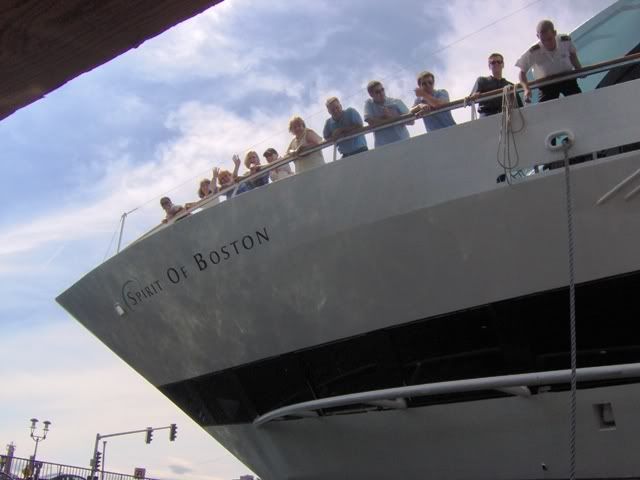 Looking up at the passenger deck of the SoB from our vantage point.
I squeaked a little leeway with the "don't move" order to grab a perspective pic of Chris and the SoB.
Yours Truly with the SoB in my wake.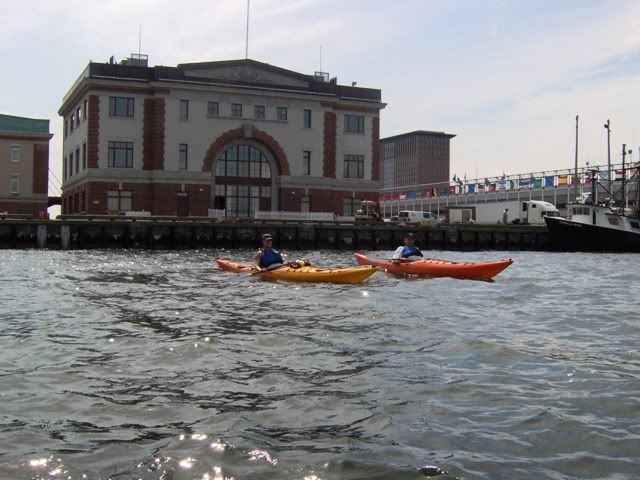 Charlie and Chris pose for a photo op in the inner-harbor.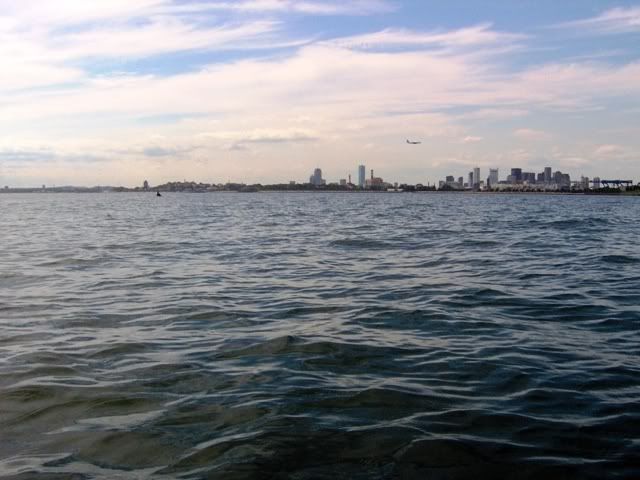 My view of Chris and the city skyline on the return leg from Spectacle Island.
Just another great day on the water!